The proportions used in figure drawing are:
The average person, is generally 7-and-a-half heads tall (including the head).

The

ideal figure, used when aiming for an impression of nobility or grace, is drawn at 8 heads tall.

The

heroic figure, used in the heroic for the depiction of gods and superheroes, is eight-and-a-half heads tall (beware of creating a 'pinhead!') Most of the additional length comes from a bigger chest and longer legs.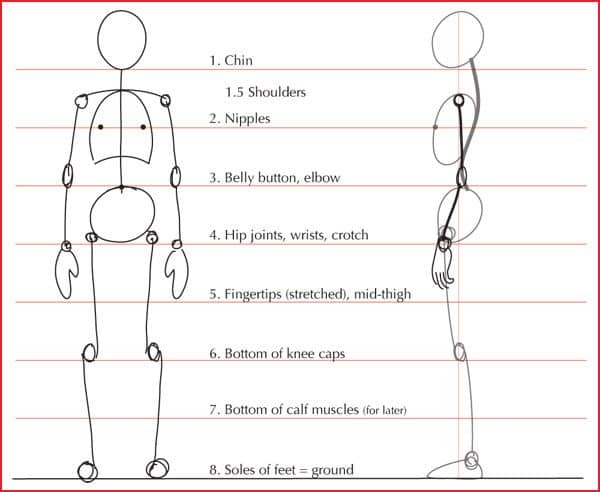 For most figures, the standard proportions are a safe bet, and lightly placing your seven horizontals at the very outset can be a helpful way to ensure your figure will fit on the page. Then more careful measurements can be taken according to your individual subject. Remember that these proportions are for a basic standing figure, and changes in pose will affect the height.