Understanding the shapes and characteristics of commonly seen clouds makes it easier to learn how to paint them.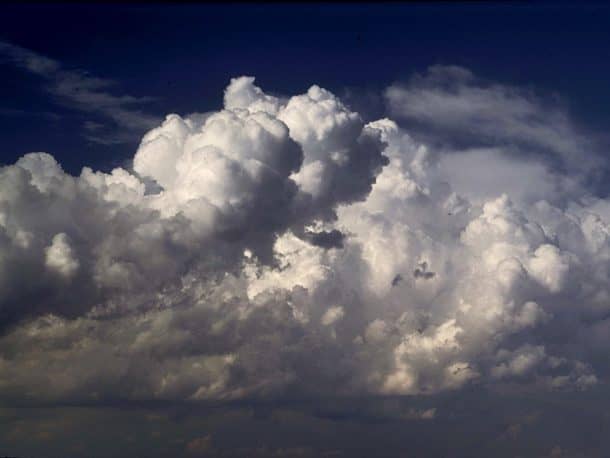 Painting a stormy sky with its dark, dramatic clouds or the pinks and reds of a sunset is very appealing. A little knowledge about the common cloud forms and their characteristics will help you to capture these scenes and enable you to add credible clouds to any painting.
How are Clouds Formed?
Although it's invisible to the naked eye, the air around us contains water vapor. When air rises, this cools the water vapor, which then forms droplets or, at a high altitude, freezes into ice crystals. This is what we see as clouds. Slow-rising air creates sheets of cloud, while fast-rising air creates cotton-wool lumps of clouds.
How are Clouds Named?
Clouds are classified by how high up in the atmosphere they occur. The long, sheet- or ribbon-like clouds found in rows at low altitudes are stratus clouds. Rows of small, cotton-wool clouds found at similar altitudes are called stratus cumulus. Large, billowing, cotton-wool clouds arecumulus clouds. These can extend to great altitudes; when the top flattens out in an anvil shape it gets called a cumulonimbus cloud (nimbus is a term used to describe a dark, rain-bearing cloud). Cumulonimbus clouds are the ones that generate dramatic thunder storms and hail. The whispy clouds found at very high altitudes are cirrus clouds; these are made from ice crystals.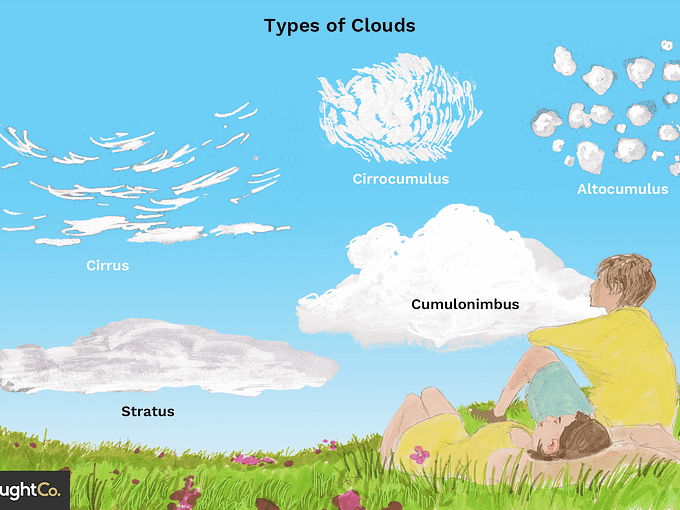 How to Paint Stratus Clouds
You want long, horizontal sweeps across your painting, so use a flat, wide brush. The lines of the cloud should almost be parallel, but paint them freehand, not using a ruler. If they're perfectly parallel they'll look artificial. Remember that perspective applies to clouds too, so they become narrower (smaller) and paler the further away they are.
Suggested colors: A light and a dark blue, such as cerulean and ultramarine, for the sky; yellow ocher and Payne's gray for the 'dirty', rain-loaded bits of the clouds.
How to Paint Cumulus Clouds
Think of the strong winds that whip up these clouds, and try to translate this action into brush strokes. Work fast and energetic not slow and painstakingly meticulous. Resist the temptation to make these clouds simply white with dark shadows. Clouds reflect colours and may include reds, mauves, yellows, grays. Concentrate on the shadows, which give the clouds shape.
Suggested colors: Alizarin Crimson for pink tints; Yellow Ochre and Cadmium Orange for golds; Payne's Grey or Burnt Sienna mixed with one of the blues used in the sky.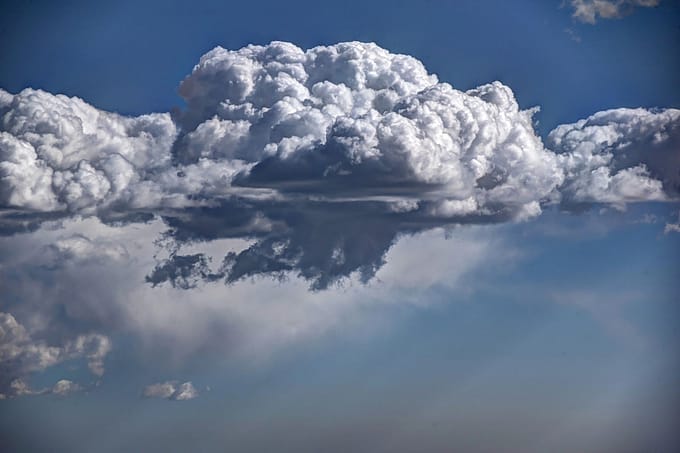 Learn how to make eye-catching paintings. Leonie.e.Brown will teach you how to catch the eyes and imagination of the viewer. 
Arranging and rearranging nature components, picking what is important and what is not.

Creating a toned canvas to help set the mood of the work and expedite the painting process.

Mixing bright clean colors.

How to paint a value study using only three colors.

The importance of connecting shapes based on value.

Selecting a limited palette to simplify the mixing process and make color harmony almost automatic

Why it is important to simplify and leave some parts of the painting for the viewer to interpret.
Claude Monet
"Color makes its impact from contrasts rather than from its inherent qualities....the primary colours seem more brilliant when they are in contrast with their complementary colours."
Tweet
The Impressionists
Extend and deepen your understanding of Painting with this free and paid content. … It also provides opportunities to practice important painting comprehension skills.

5-Minute Video Tutorials for Aspiring Artist Calling all art students and aspiring artists! Elevate your artistic skills in just five...
Portrait Painting for beginners
What You'll Learn
You will learn Leonie's comprehensive approach to working with a Portrait, from logistics in setup to be flexible in changing light situations.

You will experience this gallery painting develop entirely as she works in the studio describing his process from beginning to end.

Leonie demonstrates key points and pro tips.

Leonie explains how to use values for tonal accuracy within your paintings to create the most convincing illusion of light and form.

Bring your creativity to life.

Leonie explains how to look for warm and cool tones while maintaining simplicity.

You will see how every brushstroke is applied and gain knowledge as to why it was applied.
Girl with a Pearl Earring
Get your Free download
The Split Complementary color also called Compound Harmony, the scheme is a variation of the complementary color scheme. In addition to the base colour, it uses the two colors adjacent to its complement.
Tweet and Share
Get your download