Unleash Your Creativity in your own home at your own time!
Learn Everything You Need To Know To Succeed As An Artist.
Unlock your inner artist with online classes from Lifeart Academy.
Would you like to…
Learn new art skills and techniques.
Find a supportive community of other artists.
Find affordable and accessible art courses.
Learn from experienced and qualified instructor.
Learn at your own pace and on your own schedule.
Have you ever dreamed of becoming an artist but don't know where to start?
Do you have goals and aspirations to…
Do you want to become a better artist?
Create art that you are proud of?
Do you want to share your art with others?
Do you want to earn a living from their art?
But the truth is, anyone can learn to draw and paint. All you need is a little guidance and the right tools.
That's where Lifeart School and Online Academy come in.
We offer a variety of step-by-step online courses that will teach you everything you need to know to get started with art. Whether you're a beginner or an experienced artist, we have the perfect course for you.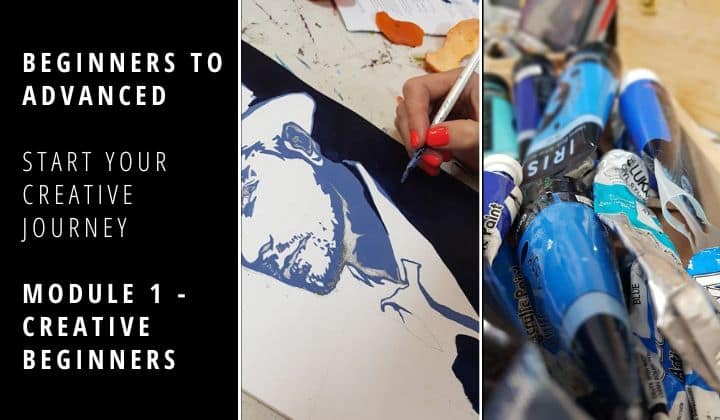 Creative beginners: Module 1 - Start your Creative Journey
THE FEATURES
This comprehensive course is the perfect solution for beginners, covering everything you need to know to get started with painting.
In Module 1, you'll learn 31+ essential painting techniques, including brushstrokes, colour mixing, and composition. You'll also learn basic beginner drawing techniques and get access to step-by-step videos and tutorials to help you master each technique.
So what are you waiting for? Enrol in our Learn to Paint Module 1 today and start your journey to becoming a professional artist!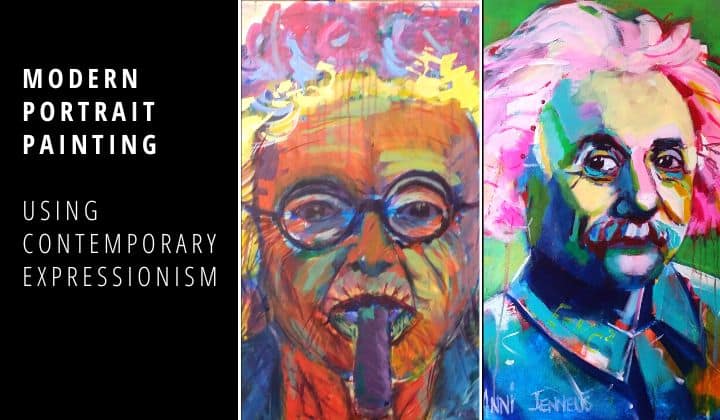 Modern Portrait Painting Course Using Contemporary Expressionism
THE FEATURES 
Are you ready to take your painting skills to the next level? Our new course on contemporary expressionism is here to help!
In this course, you'll learn how to create stunning modern portraits that capture the essence of your subject. Leonie will guide you through every step of the process, from choosing the right materials to mastering different painting techniques.
As you develop your skills, you'll start to see your own unique style emerge. With contemporary expressionism, there are no rules; you'll have the freedom to experiment with colours, textures, and shapes to create truly one-of-a-kind masterpieces.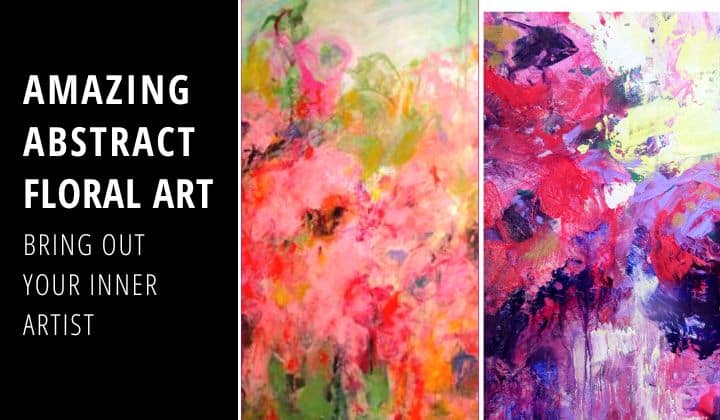 THE FEATURES 
Are you struggling to express yourself through shape, colour, and form?
If so, it's time to take your art to the next level.
Abstract painting is the purest form of personal expression, allowing you to freely express and communicate your vision and heart.
It's the perfect way to overcome the overwhelming white space in front of you and take your art to the next level.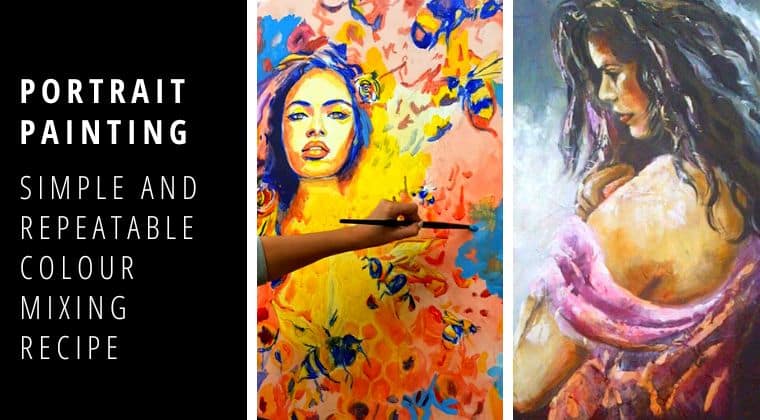 Master Portrait Painting In 7 Easy Steps
THE FEATURES 
You will learn a simple and repeatable colour mixing recipe, with a limited palette of only 4 colours!
Invented by Artist and Teacher Leonie.e.Brown. This 7-step system will make it easy for you to achieve quick and repeatable results.
Whether you are a beginner or an experienced artist, each video tutorial will take you simply and understandably to the end result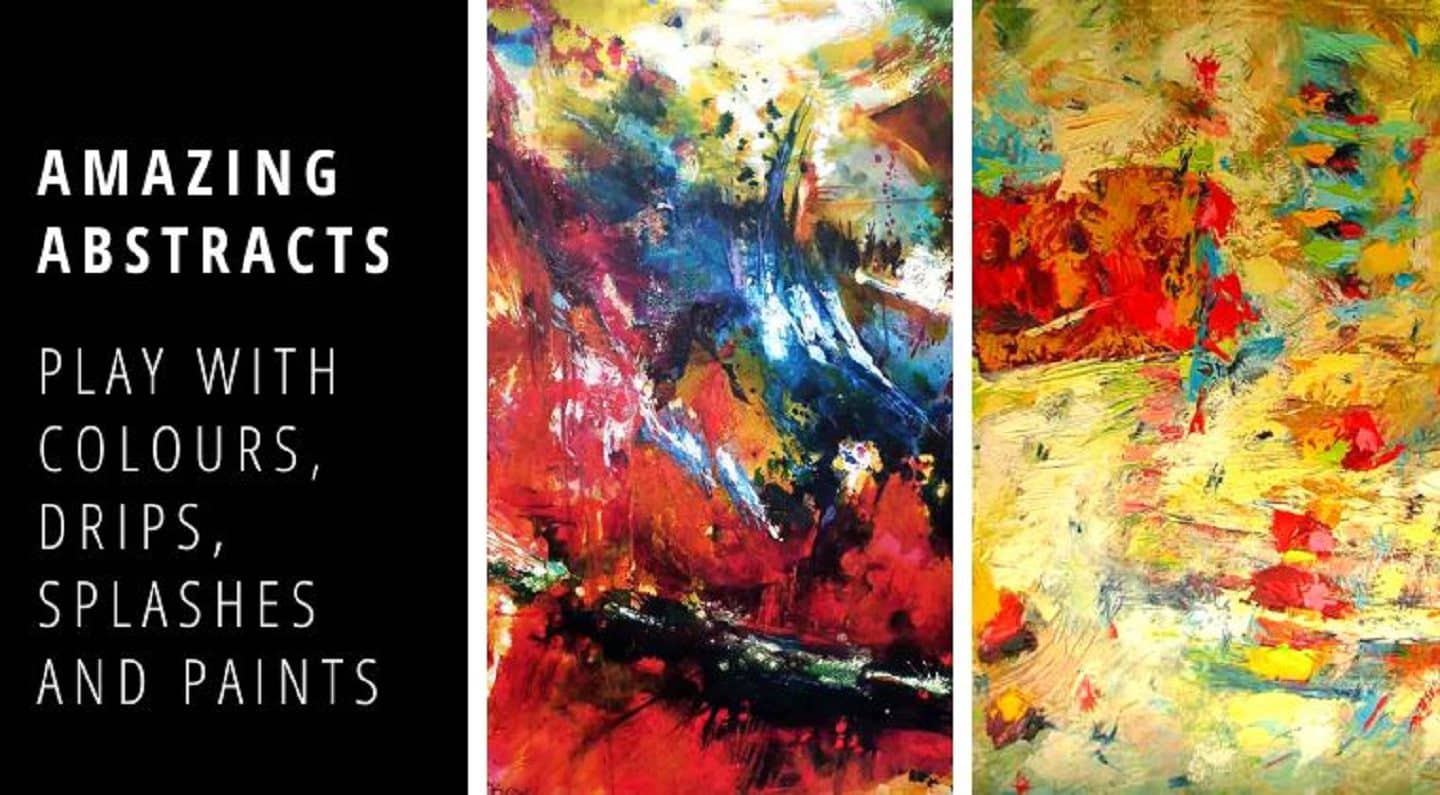 Amazing Magical Abstracts
THE FEATURES 
Unleash your inner Picasso! Create and transform captivating art with these 10 abstract painting techniques.
You want to express yourself. And you want to do it in a way that is uniquely yours. This interactive and inspiring online course will teach you everything you need to know about 10 different types of abstract paintings, including the history of abstract art styles, how to create your own abstract masterpiece from start to finish, and the benefits of good design and colour choices in abstract art
Learn From Professional and International Artist Leonie.E.Brown
Step-By-Step Personal Instructions And Easy Repeatable Recipes
From Art Enthusiast: I don't know what I don't know
We open the door to a whole new world of possibilities. Even if you have no knowledge you will be amazed at your own ability. In the process of learning you will also discover your tools and learn to understand your brushes. Your choice of equipment will define your final artistic style.
You will become The Apprentice: I know that I know
Not only will you learn how to paint with a limited palette, but you will also learn about 37 different painting techniques using brushes and palette knives. These techniques will introduce you to the different painting styles ranging from traditional to modern and contemporary. You will learn the techniques of Rembrandt, van Gogh, Monet and many others.
To The Artist: I don't know what I don't know
See What Our Happy Customers Say
I am busy with a second online course with Leonie, and I can highly recommend it. Courses are affordable, and I get to do them in my own time.
Lesly Uys
This will be the reason to teach art making people heal and get lost in their world.
Ann Mari Fletcher
This course is excellent in technique and structure for how to start and build an abstract. I always struggled with where to start. The key is having fun and not trying to do details right away, but gradually building. Don't be scared to do many layers! Great course!
Marinda Versfeld
FREQUENTLY ASKED QUISTIONS
You can start at any time.
You can take as long as you need. Once you bought the course it is yours forever. 
Leonie can be contacted directly, or you can post your questions in the community group. She will then answer them via the group.
Yes, Totally free and highly recommended.